In addition to being a powerful rich text editor, Thunder Page allows you to scan and analyze any document (text) for specific words and/or keywords. The keywords (which can be used later for analysis) can consist of words and phrases previously contrived and compiled into a Keyword List, they could be words and phrases you've imported from another text document (or website) - or they could be words and phrases contained within the open document itself.

In the keyword analysis mode, the program is designed to find and then highlight previously selected words (or keywords) from any text document. The fact is, there exists no easier way to "cut to the chase" - that being, find out what you need to know and get the sought after information quickly - from any article, any document, any text... period.

As a text editor, there exists no other software application that allows you to complete words in fewer keystrokes than Thunder Page does. And complete the words without misspellings. One of the Frequently Used Terms Lists that's included with the application is a list of hundreds of commonly misspelled English words. So instead of taking the approach of allowing you to correct misspelled words after they've been typed (as other software programs do), we offer an alternative and preventative method - spell the word correctly as you type - which again, saves you time. There's also no other software program that allows you to replace selected text with the word(s) of your choosing with a single click of the mouse - as this software does.

Screenshots below...

A footnote: If you download any of our software products, and upon installation, see a message screen similar to the one below, don't panic. It simply means (for cost saving measures) that we have refused to pay the yearly fee required to have this warning removed. Contrary to the warning, this publisher can be verified! - you're visiting our website right now and can contact us at any time.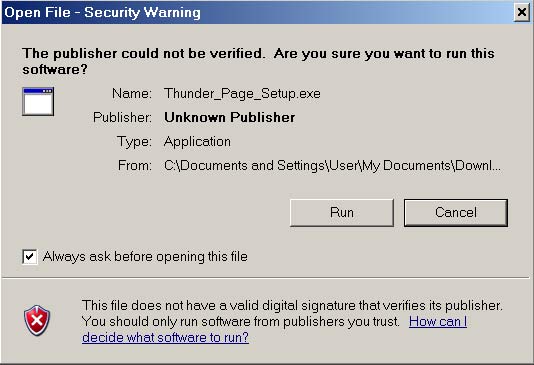 * Commercial Licenses begin at $99.00